Coast Guard warns boaters against using Little Egg Inlet, shoaling cited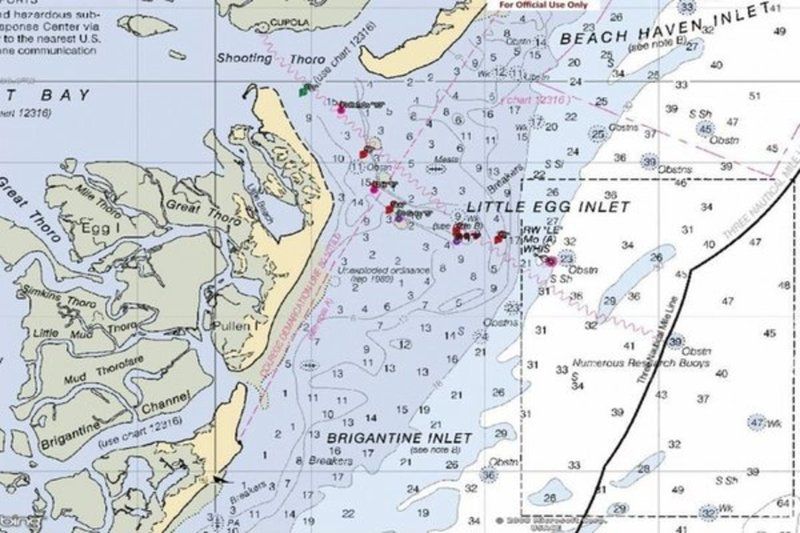 The Coast Guard on Friday warned boaters that they will now have to transit Little Egg Inlet at the south end of Long Beach Island "at their own risk."
Due to heavy shoaling, or shallowing due to sandy elevation of the bottom of the inlet, the Coast Guard said it is temporarily removing six navigational buoys from the inlet. A seventh will remain because the Coast Guard cannot get to it.
"Heavy shoaling in the vicinity of Little Egg Inlet has progressed, making the waterway inaccessible to vessels with a draft greater than three feet," the Coast Guard in a statement. "At this point, the aids to navigation no longer accurately mark the waterway and are misleading to mariners, which can potentially be more dangerous than having no aids to navigation."
"Mariners transiting through Little Egg Inlet do so at their own risk."
Boaters seeking to get to open ocean water from the Great Bay or Little Egg Harbor without risk will now have to use Barnegat Inlet to the north or Absecon Inlet to the south.