The OUTRAGE 21 is the first trailer boat I have had with a bow pulpit. The bow puplit has added some difficulty to launch and recovery. The boat is a 1999 21 Outrage, and the trailer is a1999 Load-Rite bunk. My ramp access is a bit steep, and tides can be a problem. I am looking for ideas and suggestions.
On the first launch, I left the winch cable attached and used the winch to release the boat into the water. That turned out to be a little on the dangerous side. Had I not been prepared for the load on the winch it could have hurt. Other then a bit of a surprise, the launch wasn't too bad.
At the second launch I used a line from the bow cleat to the winch post with about four feet of slack (and no winch connected). That wasn't so smooth. It was hard to tell but I think the pulpit hung up on the V-block a little. Once it self released, the boat slid into the water, rather hard it seemed.
Best I can tell, with the boat near horizontal and floating, the trailer was on an angle so the bow was only resting on the front roller, the boat came off the front roller hard onto the 2nd roller, knocking it partially off the frame and dropping the hull onto the trailer crossmember. That resulted into a chip on the hull centerline. Easy enough repair below the water line, but I need to do something.
I am going to start by moving the winch bracket down. The location of the winch seems too high for this boat.
To readers have any ideas [to improve launching on] steep ramps? Maybe centering bunks or a
differnet bow rest
.
Or, perhaps a power winch with both power in and out feed?
The anchor was not in the bracket during the launch.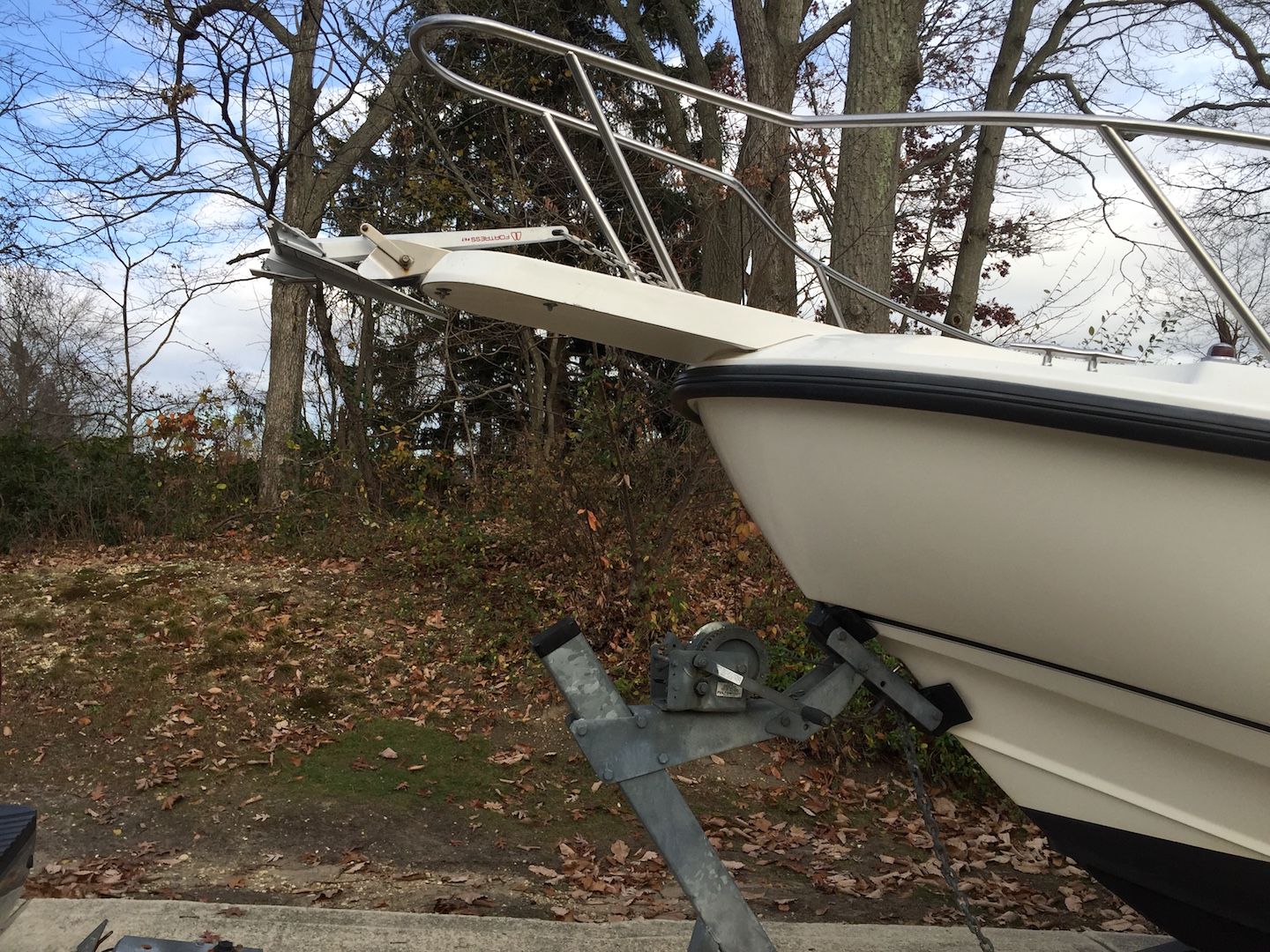 First and seconds rollers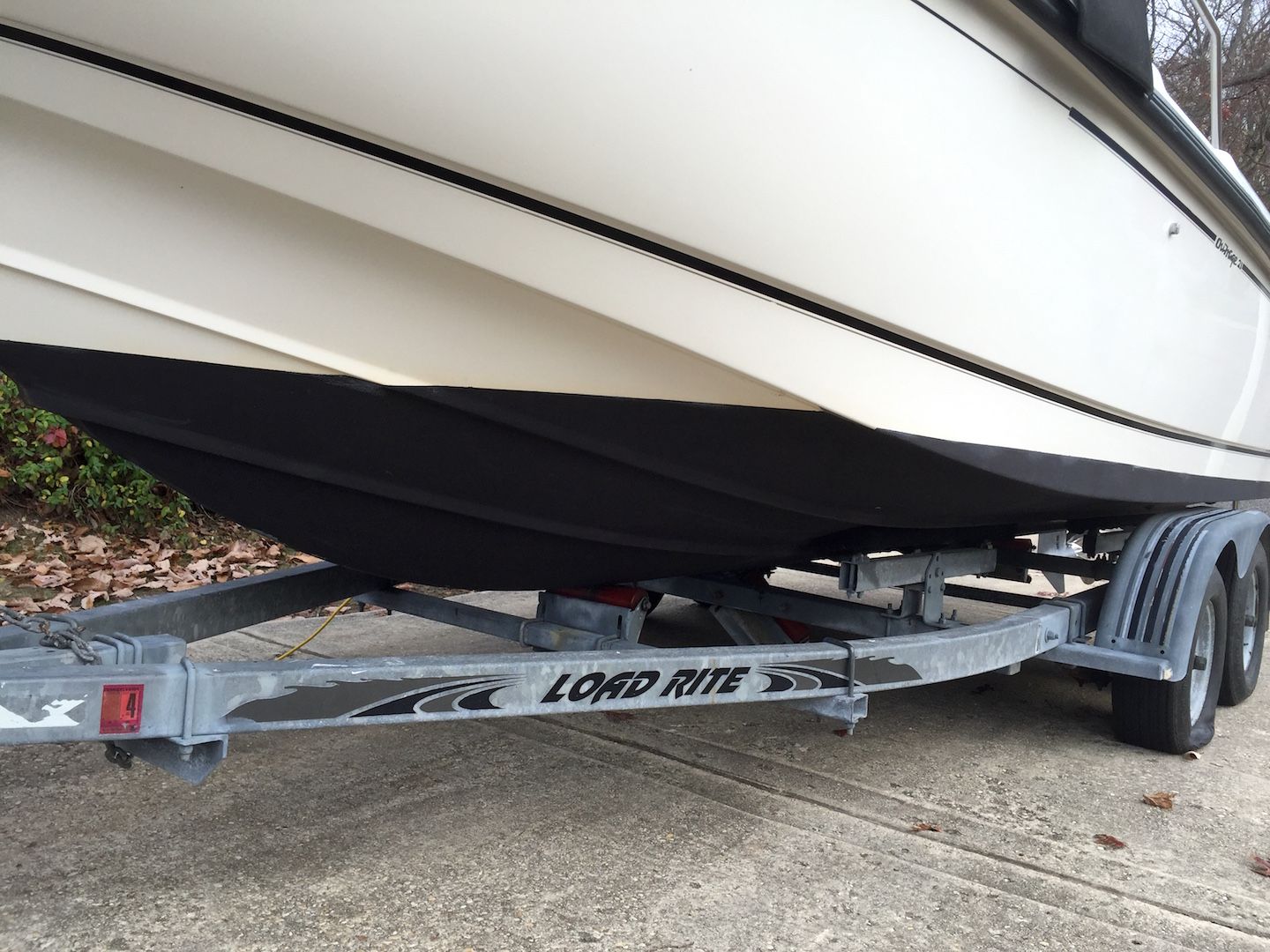 Second roller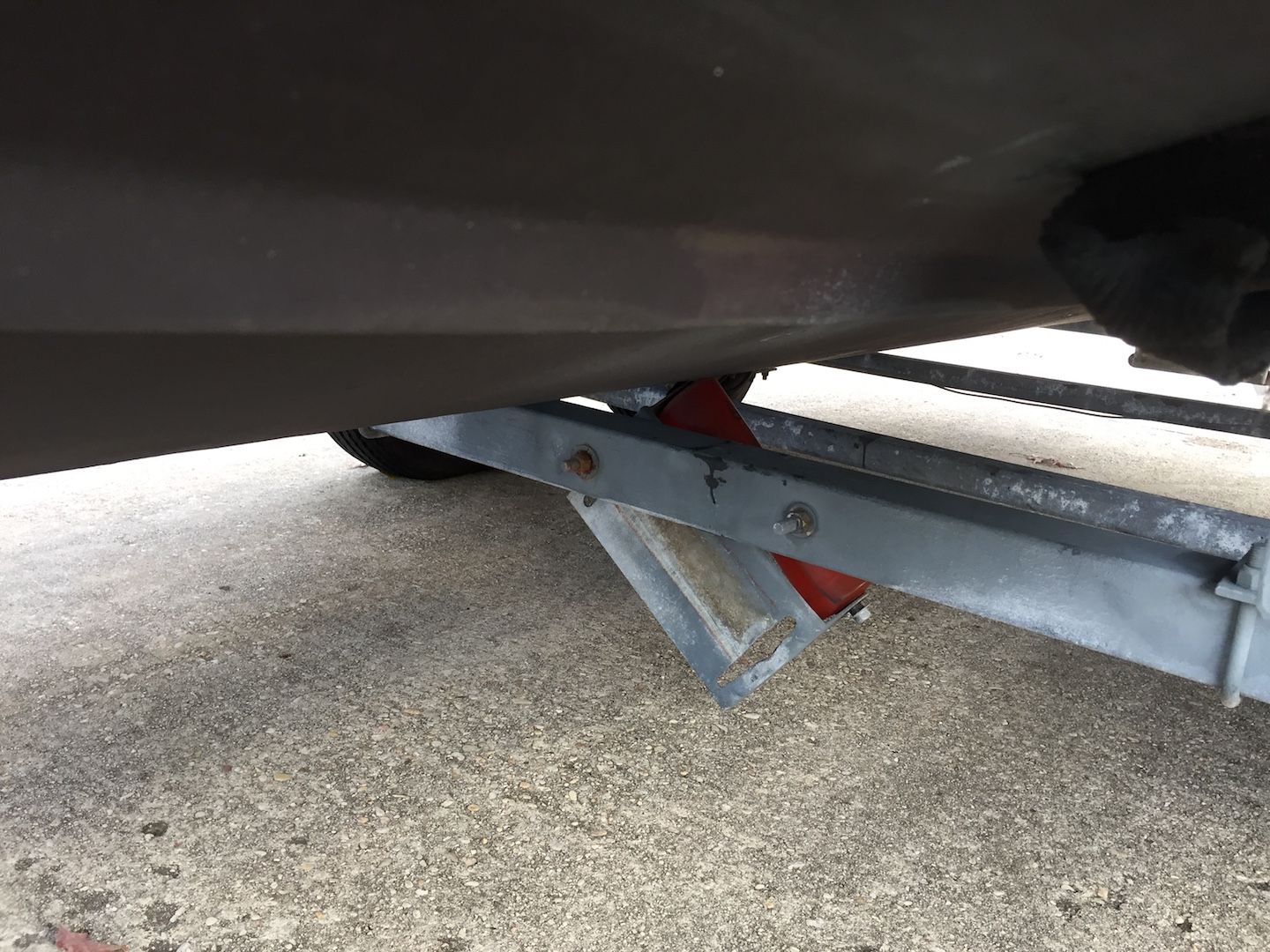 Chip