posted 04-03-2014 08:12 PM ET (US)
---
Just thought some people might find this interesting. The opening to my electronics space on my Outrage 20's console is about 7-inches high. I wanted a larger chart plotter to replace my Lowrance LMS 330C, and I was between the LCX27 (7-inch) and LCX37 (8.4-inch). The price on the used market is generally with $25 of each other on eBay. I chose to get the 37, and then figure out how to mount it. I was originally thinking of flush mounting it and having it actually pass through a cutout in the floor of the electronics cavity. I wanted to retain the ease of just closing the door and having the electronics unseen.

This is what I ended up with instead: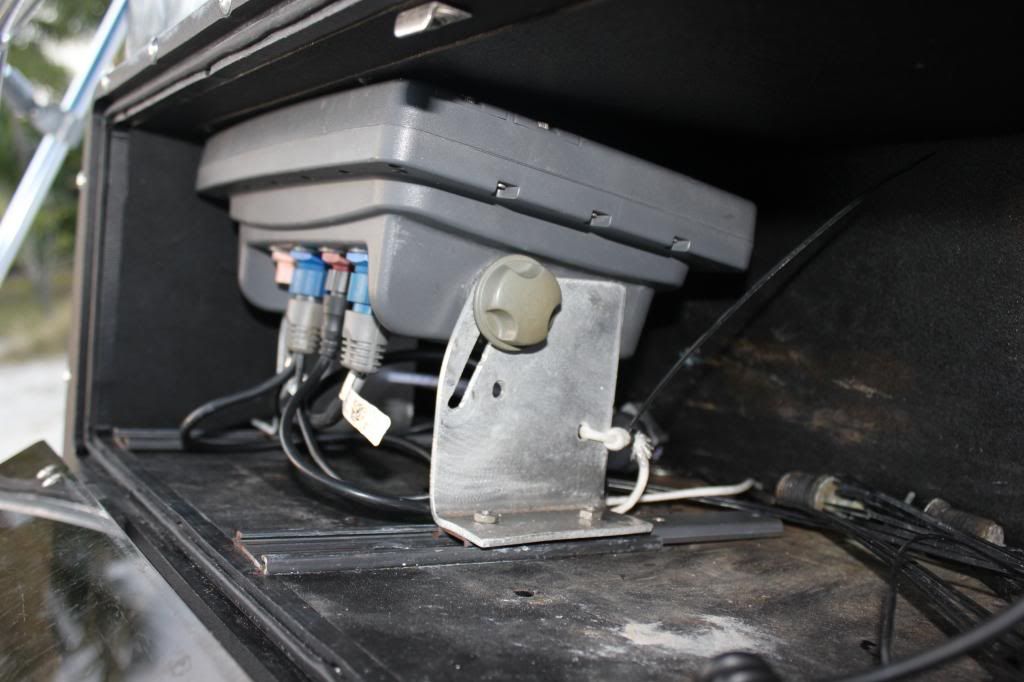 It works really well. It is easy to access the connections and the adjustment knobs on the sides. To use the chart plotter, I slide it out and turn it vertical (or whatever angle I want) and tighten it down with the knobs on the sides. A bungee keeps tension on it so it doesn't slide out, and a parachute cord is used as an extra safety.
I made it with 1/8-inch aluminum, some electronics rack mount slides, a Sawz-All, a drill, and a Dremel. Took me a few hours to make the final-ish design. I still plan to make a bracket to attach the two sliding mounts so they move together and do not [cause] the chart plotter and mounts to be twisted.
I am sure others here have these small console electronics cavities, and maybe some of them would like to fit larger electronics in them, too. This way you dont have to gimbal mount it on top and remove it all the time, or redesign your entire console for flush mount electronics. Going from a five-inch screen 240 x 320 to an eight-inch 800 x 600 screen makes a huge difference!